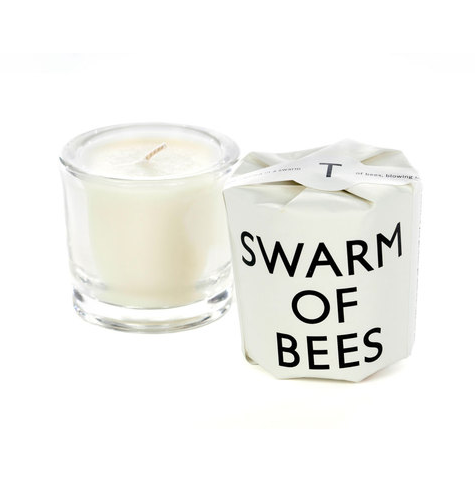 Tatine Tistane Candles
These small candles pack a punch! Made with an infusion of essential and perfume oils, soy wax, and then are hand-wrapped with love. Each abstract essence represents a different cherished rock song.
2 oz. handcrafted, hand-wrapped soy wax candle in recycled glassware

16 hour burn time

All cotton wicking. pure soy/vegetable wax blend
Celebration Day notes; a little celebration, there's something in the air. bitter sweet orange blossoms, neroli and pine bark. we're gonna dance and sing in celebration.
Field of Grass notes; freshly cut grass in the heart of the country. swaying daises sing a lazy song beneath the sun.
Kensington Gardens: notes; you're here with me, surrounded by lily of the valley. to be known is everything. fall asleep with me, with the sun on your face and jasmine in the air.
Laurel Canyon: notes; we are stardust–we are golden. Fragrant eucalyptus trees after a spring rain in Laurel Canyon. Alluring aromas of cannabis, wildflowers, apricots and suede.
Love that Burns: notes; the bitter and the sweet. lemon rose earth. give me your love in return, but please don't leave me with a love that burns.
One Rainy Wish: notes; misty blue and white rose too. eleven moons above me and you. golden rose color of the dream I had, this timeless day, you stole my heart away.
St. John's Wood: notes; looking through the bent backed tulips. smoldering chimney smoke. dried vines + brick walls.
Swarm of Bees: notes; burnt honey and wild cut field flowers for your hall. carried in a swarm of bees, blowing in the breeze, if you go then, go with me, take me please.
Wild Mountain Honey: notes; honey by heaven, the moon, the stars and the sun. Golden honeycomb dripping with citrus notes, luscious black currant, and wild herbs.